Background:
After graduating from Clemson A & M College in 1951 with his BSME, I entered the U.S. Air Force as a 2nd Lieutenant and remained on active duty for 21 months. I was released from active and and entered the USAF reserves remaining there for 27 years and retiring as Lt Col. in 1989. After a few years at graduate school at Clemson A & M College and and working as a contractor at Eglin AFB, Florida I came to Huntsville, Al to work for the U.S.Army Ballistic Missile Agency and became a member of the Von Braun rocket development team. I conducted research relating to aerodynamic heating during the Redstone and Jupiter missiles reentry and to the development of vehicle cooling system concepts for these missiles. I also worked in missile flight performance, testing and evaluation studies for the Redstone, Jupiter C, Jupiter, Juno, Saturn 1B and Saturn V vehicles. I returned to graduate chool at Clemson briefly in 1958 to complete his Master's degree. Then, in 1960, Vaughan and his other team members were transferred to the newly formed NASA's Marshall Space Flight Center. There, they conceived and developed the mission concept and the space vehicles --the Saturn B and Saturn V --that later transported the Apollo capsule to the moon and allowed man to explore the moon and return to Earth. Vaughan was in charge of developing the lunar surface design criteria applied to creation of the Lunar Rover vehicle that was used on the last three lunar exploration missions. He also had responsibility for developing a lunar driving simulator terrian models that was used to train astronauts for the Lunar Rover operation on the moon.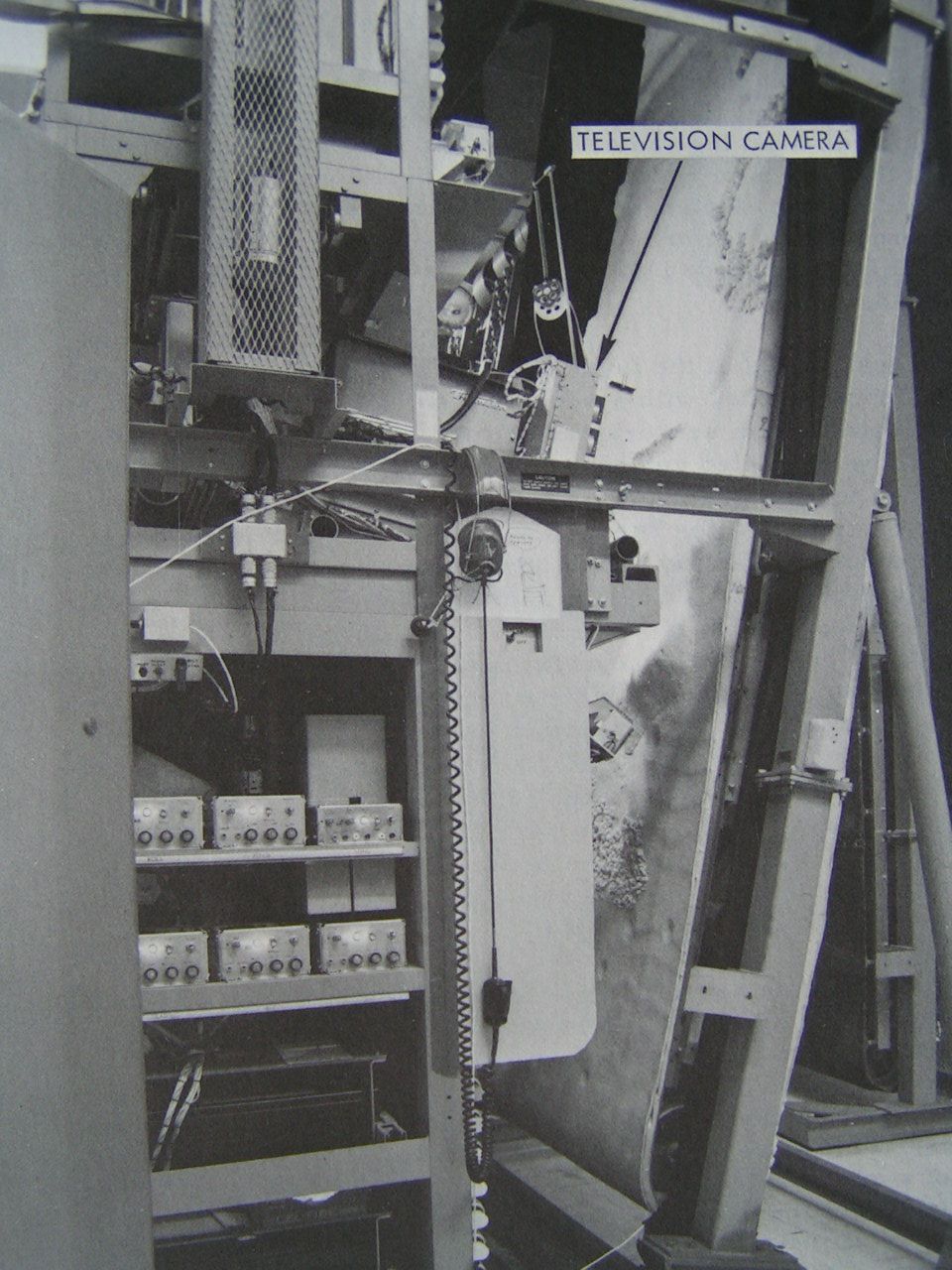 Professional Recognition Granted to Vaughan for His Contributions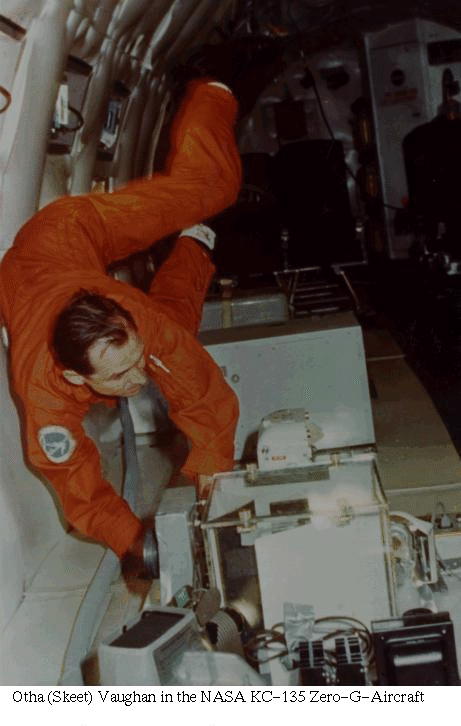 As noted, Vaughan was a member of ABMA from 1956 through 1960, when he became a charter member of NASA's Marshall Center. Over the past 39 years at Marshall, his talents have contributed to solving both missile and space engineering/research problems relating to the Apollo Program, the Apollo Lunar Exploration Program (Lunar Rover), Skylab, the Space Shuttle, and, more recently, in the research areas of atmospheric physics and atmospheric electricity. He served as a mission support scientist for Shuttle Space Lab-3 and as an assistant mission scientist for Shuttle Space Lab J., a joint Japaneese National Space and Development Agency (NASDA) and NASA space shuttle mission.
Throughout his government service, he has received numerous NASA Group Achievement Awards and Special Service Awards. He was a member of the NASA Scientific Advisory Team for the Apollo 8 Circum-Lunar Manned Space Flight -- the first manned mission to circle the Moon and return to Earth, and a member of Apollo, Skylab and the Shuttle Debriefing Teams. He participated as a Zero-G test subject and developed experiments to be conducted in the NASA Zero-G aircraft prior to them being to be conducted later in SkyLab. He also was a member of the Space Shuttle (Challenger)STS-51-L AccidentInvestigation team.
Vaughan was a former member of the American Rocket Society since 1961 and a member of the American Institute of Astronautics and Aeronautics (AIAA). He was named an AIAA Associate Fellow in 1990 and was selected by his peers as the AIAA Aerospace Engineer of the Year for 1996. He was awarded the 1998-1999 Hermann Obert Award (a bronze bust of Dr. Obert-known as the father of Rockerty in Germany in the 30's and a mentor to Dr. von Braun) and a Certificate of Accomplishment for his outstanding Atmospheric Electricity Research -the discovery of the Red Sprites, a new Atmospheric phenomena that are now known to occur above Severe Thunderstorms.
He has authored or co-authored 90 technical reports or published articles on aerodynamic heating studies, missile flight test evaluation, lunar exploration, lunar mobility studies, zero-gravity fluids research, atmospheric cloud physics research and, more recently, on atmospheric electricity research from ground-based observations and from the Space Shuttle.
His bio is listed in What's Who in Aviation and Aerospace, 1983, Who's Who in the South and Southwest, 1982-1983, Who's Who in Science and engineering 1983, Who's Who in Science and Engineering 1997-1998. He is listed in the millennium edition of Who's Who in Science and Engineering 2000-20001.In February 2001 he was inducted into Clemson University's prestigious Thomas Green Clemsom Acadmey of Distinguished Engineers and Scientist. He was the recepient of the AIAA Losey Atmospheric Science Award for 2006
Vaughan's other professional activities include participation as: a registered Professional Engineer in Alabama since 1959-now retired; an Associate Fellow of the American Institute of Aeronautics and Astronautics, a retired Lieutenant Colonel in the Air Force Reserves, a life member of the Reserve Officers Association, a life member of the Air Force Association, a charter member of the Aviation Hall of Fame in Dayton, Ohio; a life member of the Antique Aircraft Association, member of National Space Club, member of the Experimental Aircraft Association, and the DragonLady Association. He is presently a CAP Lt Col, an active general aviation pilot, a member of the Society of Sons of the American Revolution, a Mason, a Shriner and a charter member of the Cahaba Temple in Huntsville and is active in the Latham Methodist Church and other civic activities.
He is married to the former Betty Frances McCoy of Atmore, Al. and they have three daughters, Thera, Leslie (Mrs Wade Pruitt), and Frances (Mrs Clifton Kirby). They have 4 grandchildren: Benjamin Paul Pruitt, Leslie Clay Pruitt, Khele Ann Kirby and Nathan Bryan Kirby.